Do you ever wonder who are the faces behind the work at AtNetPlus? With "Getting to Know AtNetPlus", you will get to know AtNetPlus and who are the people behind the computer screens.
With this latest blog installment, we introduce Theresa Morris, an account manager. Theresa spoke with us about her creative side, Information Technology, and her appreciation for people.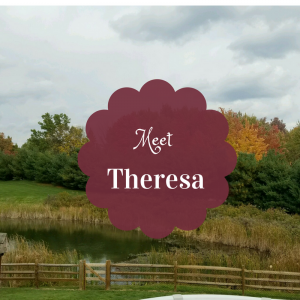 Why did you choose to work at AtNetPlus?
"I decided to work at AtNetPlus because I was always interested in Information Technology. Also, I thrive on taking very good care of clients and building those lasting relationships. Fortunately, AtNetPlus had a position open that fit this."
What interests you most about Information Technology?
"The fact that IT is very important to all businesses, so it's a great opportunity to help a very broad range of people – not limited to specific industries."
What was your experience before AtNetPlus?
"I was a Sales Manager for almost 12 years in the manufacturing sector. Prior to that, I was in Sales and Customer Service Management for a medical supply company."
What do you enjoy most about working here?
"I am very much a people person, so one of the things I enjoy the most here is the interaction with clients and fellow co-workers."
When you're not working with clients, what do you do in your spare time?
"I have two great daughters who I love spending time with, watching their activities. I also am a very creative person, so I enjoy interior design as well as landscape design. I also enjoy golf and am trying to dedicate a little more time to that."
One last question: What do you think the most important IT Tip is for our readers to know?
"Security is important in every business environment and everyone should take that very seriously. It's not a matter if something happens as far as some type of cyber-attack, it's when. Be prepared and ready with Antivirus, Firewalls, Monitoring, Offsite backups, Disaster Recovery Plans, etc."