Full Service Web Development and Design Services
AtNetPlus specializes in building well-designed, fully-functional websites for small to medium-sized businesses. Please see examples of our website designs below:
*** Please note that clients are able and encouraged to edit their websites after the initial launch, so the live versions may or may not differ from these images. ***
Talk to AtNetPlus about your Website Needs:
Contact us today for a Complimentary Website Analysis
Fit My Website Vision
Working with AtNetPlus to rebuild and re-brand our website was a wonderful experience. They were able to take the vision I had in my head and used their creativity to build exactly what I wanted! I love the fact that I can add or alter pages as I wish, but know that I can call on AtNetPlus if I run into difficulty. This was by far the most enjoyable technology experience I've had in a long time!
Website Design and Maintenance
AtNetPlus designed and maintains the Stow-Munroe Falls Chamber of Commerce website , and hosts its email accounts. We have had great service and find the staff very willing to assist us with our questions and provide us with training when needed.
Increases Sales
The AtNetPlus team is a dream to work with. They put our ideas into a website that reaches our customers and prospects with calls to actions that drives our productivity and increases our sales. Whenever we have a problem or a new idea they are eager to help us!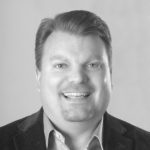 First Class Websites
Keep Ohio Beautiful has been very satisfied with AtNetPlus. This includes the staff and services provided to our organization, specifically our Website. As we are a nonprofit, AtNetPlus has been very respectful to costs and helping us create a first class presence on the web with WordPress and other internet tools.

The Nord Center
Professional and Responsive
We are so pleased with our new website. We love the design, intuitive navigation and the overall organization of the site. Plus we are now able to easily update and maintain the site. AtNetPlus was very easy to work with. They were professional and responsive. Any issues we came up against were promptly addressed and resolved. They went above and beyond to ensure we were happy with the final product. I would definitely recommend their services to anyone looking for a professional website design. Thanks AtNetPlus!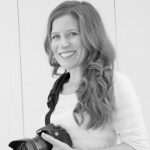 Impressive Response Time
I have worked with AtNetPlus for about 3 years now creating multiple websites. I have always been impressed with their response time on projects. They are fast and efficient. They are creative and always have new ideas for making our sites better and using the latest technology to stay ahead of the curve.