Jay Mellon and Jim Laber, the founders of AtNetPlus, know how important balance is for running a company. Within their partnership, you can see the counter-balance between them as they work together to solve every individual issue. While one wants to know how an issue can be solved, the other wants to know why the issue occurred in the first place. Both have different ways of approaching situations, neither being wrong nor right: just different.
There isn't just complementary balance between the two founders of AtNetPlus. A great balance exists between the rest of the Management Team. Each individual team member brings their unique skills to the company, helping AtNetPlus run like a well-oiled machine.
So why is this balance important? Just as light needs dark, salt needs pepper, or jelly needs peanut butter, Jay, Jim and the Management Team work together while still keeping their respective differences. Balance makes the Management Team run smoothly, thus letting the company run effectively.
Click below to learn more about our management team members.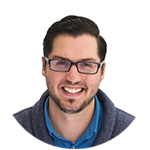 JAMES MCCAULLEY
Technical Development Manager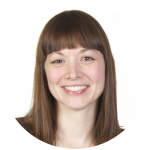 ANGELA COFFMAN-PROVENCAL
Accounting Manager