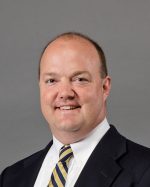 "Our company has experienced fast growth the past ten years — going from six employees to almost 200. About five years ago I realized it was necessary for us to partner up with a company that could handle all our IT needs — and keep us on the cutting edge. AtNetPlus has done a great job growing our IT footprint — and they have allowed us to concentrate on doing things we do best — like running and growing our business — as opposed to trying to be experts in things we really don't know anything about — like IT. We picked AtNetPlus because they showed a deep commitment to understanding their partners needs — and they are a large enough company to continue to handle our IT business as we grow bigger and bigger. We had used "one or two man" IT providers before — and ultimately these didn't work out due to employees leaving, not enough manpower, or other issues common to small operations. AtNetPlus is large enough to handle all our IT needs — yet small enough where I can call any of the top executives and get them on the phone immediately. I would recommend AtNetPlus to anyone who is serious about handling their IT needs in a responsible manner."
Chris Karman
Daniel's Amish Collection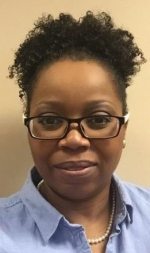 "We initially contacted AtNetPlus following an IT system failure. We were able to recover with the assistance of a local IT business. However, we were in search of an organization that would provide us with comprehensive support and a plan that would help to ensure that the IT side of our operations was sound.
After meeting with us, conducting a site visit of our agency and obtaining information on our organization, AtNetPlus essentially prepared a report that summarized their recommendations and provided us with an implementation plan that could completed in phases to minimize the budgetary impact of our agency. The time and effort that AtNetPlus spent preparing a plan that was tailored to meet our organization's unique needs and the manner in which the material was presented provided me with all the evidence I needed to know that, with the support of AtNetPlus, we would meet our goal.
AtNetPlus has provided us with ongoing support from a staff of very competent and capable professionals. The team is very responsive regardless of the scope or size of the project. Having access to the services and professionals of AtNetPlus has allowed us to work more efficiently and confidently without the concerns of technology issues or the barriers we faced in the past as we attempted to further our mission in an environment that continues to become increasingly driven by technology."
Pamela Nation Calhoun
Portage Metropolitan Housing Authority

"I couldn't be happier in my experiences working with AtNetPlus. Their overall experience, confidence and technical ability paired with the human element exhibited by their responsive staff provides a remarkable level of reliability rarely found within the IT field.
I first met Jay during my tenure as Mayor of the City of Green, at a time when we were looking for a service provider to help with the city's and local school's technological needs. We searched for a provider that had both high-quality staff and leadership, and more importantly people who can interact well with those of us unknowledgeable about technology. To that end, AtNetPlus delivered.
More recently in my role as Interim President & CEO of the Greater Akron Chamber, the move to AtNetPlus again proved to be fruitful. As a wise leader knows, there's a variety of needs when running a successful organization. When it became apparent to me that AtNetPlus was the right service provider for the GAC, they executed a smooth transition. It's common to have concerns when changing long-standing procedures and it can be hard and uncomfortable for any organization. When implementing their services, AtNetPlus ensured a smooth transition by routinely exemplifying that communication is key.
Our account manager and AtNetPlus staff have done a terrific job introducing themselves to our team. They performed a thorough onboarding process that successfully minimized concerns and anxieties from our team during the transition. As our service provider, I rely on them to educate me as my trusted advisor(s) and technical consultant(s). So far, AtNetPlus has been just that. I truly value the reputation of and relationship I have with AtNetPlus and look forward to continuing to work with them."
Richard (Dick) G. Norton
Greater Akron Chamber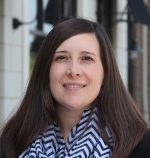 "The Testa Companies have been partnered with AtNetPlus for many years. Over time, AtNet has grown, and so have we! AtNet has done a great job keeping up with the growth and demand in our industry – from existing buildings to new construction, commercial space to residential apartments, senior living, medical, retail – they work alongside us seamlessly. Jim, Jay and all of the employees at AtNetPlus are a pleasure to work with, and are available whenever we need them. Whether it's wiring a building, designing a website or installing a program, there is not job too big or too small. With AtNet, we know all of our IT needs are handled, so that we can keep our focus on what makes us successful."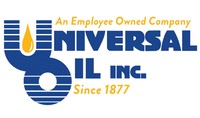 "I have found AtNetPlus to be an exceptional partner. They handle our short-term emergencies flawlessly and have been terrific helping us with longer-term issues such as protection from ransomware, building services and systems for growth."


"AtNetPlus is exceptional. Our computer system has never ever worked so well. Many of the things you are helping us do are improving our productivity. I can see that we are going to actually reduce the amount of paper we handle and store which is great."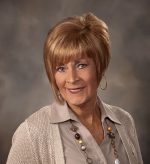 "AtNetPlus designed and maintains the Stow-Munroe Falls Chamber of Commerce website , and hosts its email accounts. We have had great service and find the staff very willing to assist us with our questions and provide us with training when needed."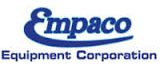 "We appreciate the flexibility of the AtNetPlus team. They are willing to install updates at night and not disrupt our day time schedule!"
Paul Kester
Empaco Equipment Corp

"AtNetPlus was able to handle my problem on very short notice which kept me 'in business' – Thanks"
John Walter
Brandon Heating & Air Conditioning

"Working with AtNetPlus to rebuild and re-brand our website was a wonderful experience. They were able to take the vision I had in my head and used their creativity to build exactly what I wanted! I love the fact that I can add or alter pages as I wish, but know that I can call on AtNetPlus if I run into difficulty. This was by far the most enjoyable technology experience I've had in a long time!"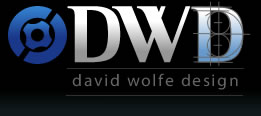 "Well Done. This was our first service request, and it is refreshing to have a group who is so on the ball."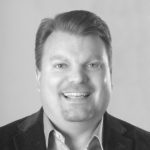 "Keep Ohio Beautiful has been very satisfied with AtNetPlus. This includes the staff and services provided to our organization, specifically our Website. As we are a nonprofit, AtNetPlus has been very respectful to costs and helping us create a first class presence on the web with WordPress and other internet tools."

"The AtNetPlus team is a dream to work with. They put our ideas into a website that reaches our customers and prospects with calls to actions that drives our productivity and increases our sales. Whenever we have a problem or a new idea they are eager to help us!"

"We are so pleased with our new website. We love the design, intuitive navigation and the overall organization of the site. Plus we are now able to easily update and maintain the site.
AtNetPlus was very easy to work with. They were professional and responsive. Any issues we came up against were promptly addressed and resolved. They went above and beyond to ensure we were happy with the final product. I would definitely recommend their services to anyone looking for a professional website design. Thanks AtNetPlus!"
Barb Baird
The Nord Center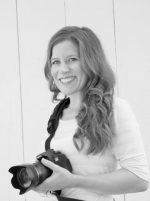 "I have worked with AtNetPlus for about 3 years now creating multiple websites. I have always been impressed with their response time on projects. They are fast and efficient. They are creative and always have new ideas for making our sites better and using the latest technology to stay ahead of the curve."