Each one of us has a spark within us that inspires us to imagine, build, change, and seek meaning in what we do. However, daily routines and mundane tasks can often extinguish this spark. To reignite this passion, we need more than just improved ways of doing things; we need a fresh perspective. Enter Microsoft 365 Copilot.
We are thrilled to announce the launch of Copilot, which serves as your work sidekick. By utilizing advanced AI technology along with all your Microsoft 365 tools, Copilot converts your words into a highly efficient productivity tool. It's that simple!
Microsoft 365 Integrations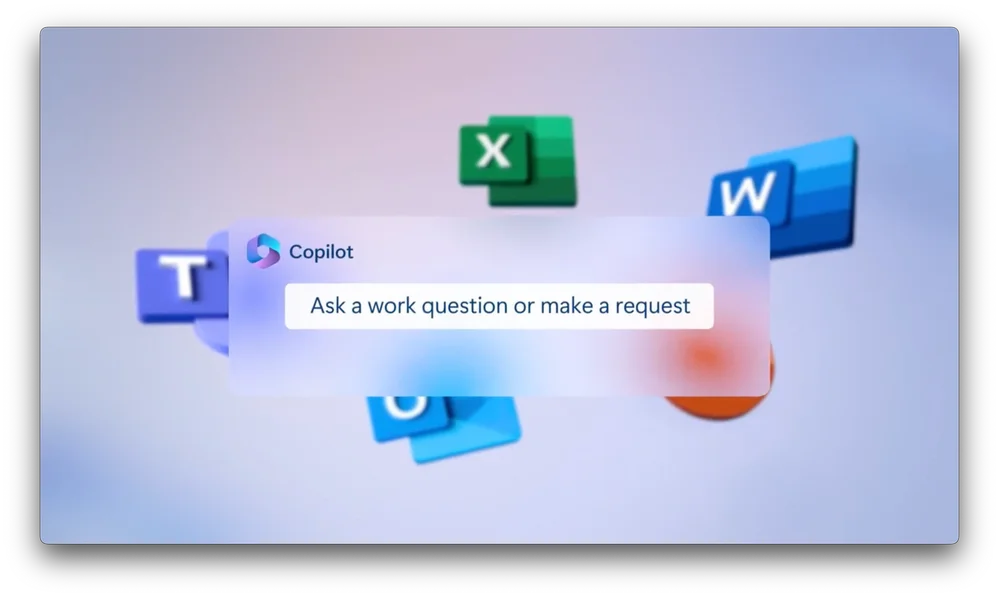 Copilot is a helpful tool integrated into Microsoft 365's daily apps, including Word, Excel, PowerPoint, Outlook, and Teams. It enhances your creativity, efficiency, and skillset.
Copilot can also integrate with Business Chat, a recently launched feature by Microsoft. This AI-powered tool uses data from multiple sources, including your calendar, emails, chats, documents, meetings, and contacts, to perform tasks you may not have thought possible.
With Copilot, you have complete control. You have the power to decide what stays, what goes, and what needs to be changed.
Microsoft 365 Copilot Improves Your Work in 3 Ways
Boosts Creativity
With Copilot, you don't have to start with a blank page in Word anymore. It generates a first draft for you, which you can then work on and refine according to your unique ideas. Although the generated text may sometimes be flawed, it gets you started.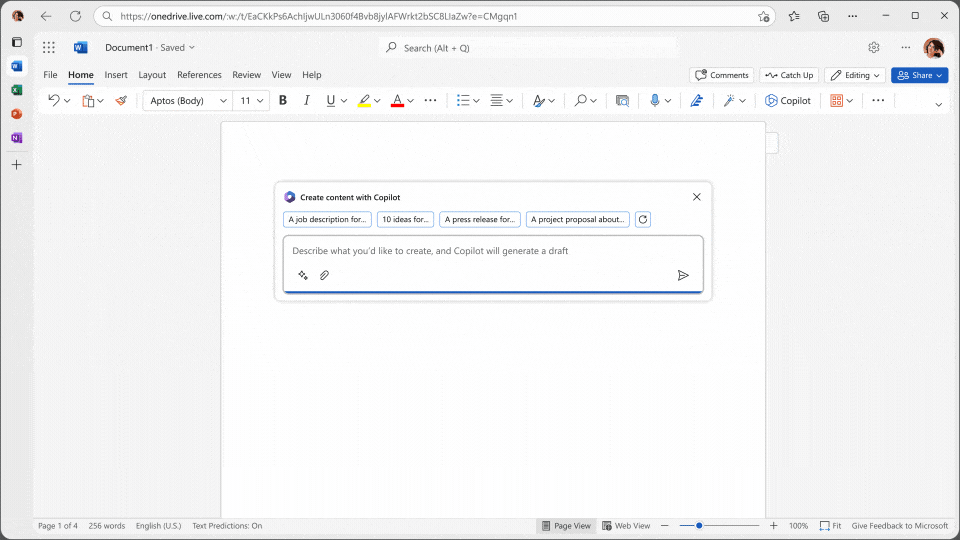 Secondly, Copilot also helps you create stunning presentations in PowerPoint by pulling in relevant content from your old documents.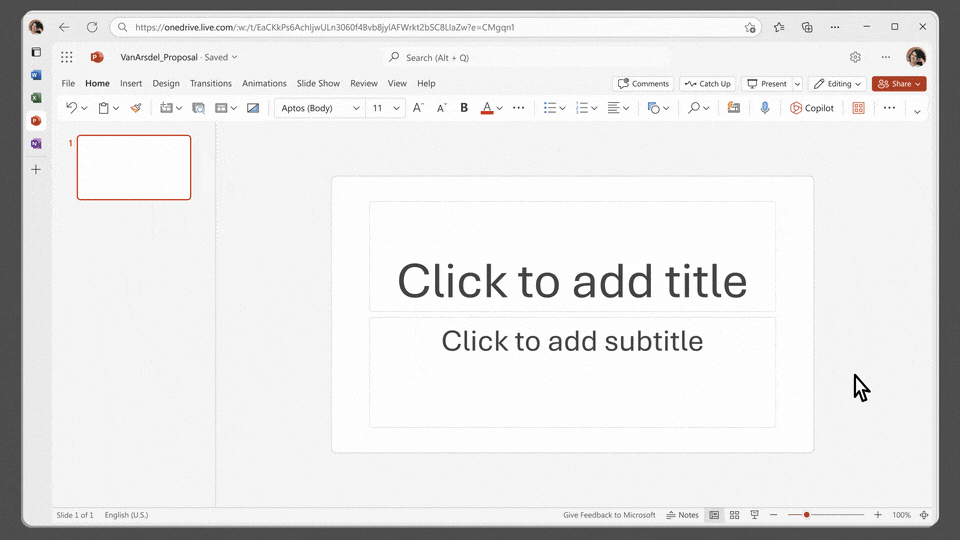 Additionally, In Excel, it makes it easy for you to spot trends and analyze data in seconds.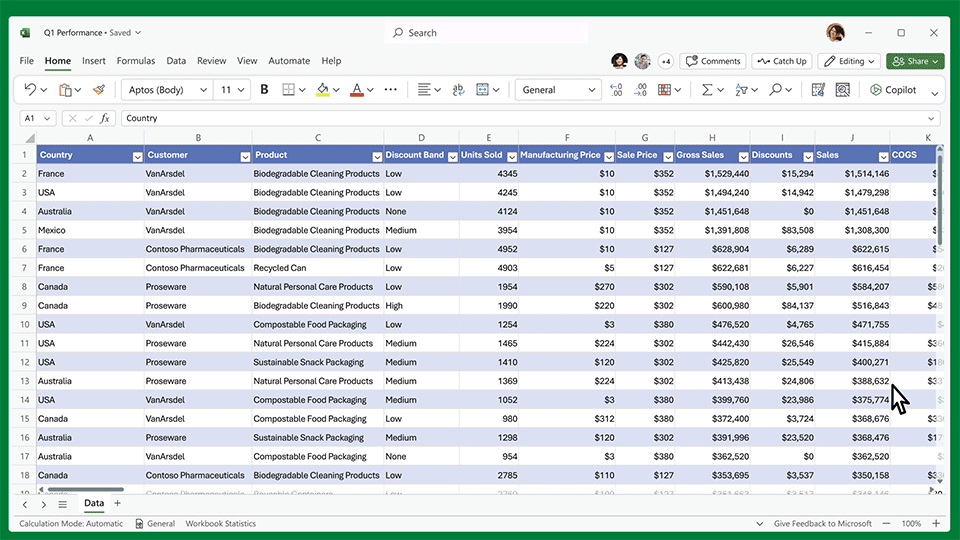 Increases Productivity
Many of us need help prioritizing our work, often bogged down by unimportant tasks and spending too much time on them. Copilot is a tool that aims to help with this issue.
With Copilot for Outlook, you can quickly summarize lengthy email threads and draft replies more efficiently.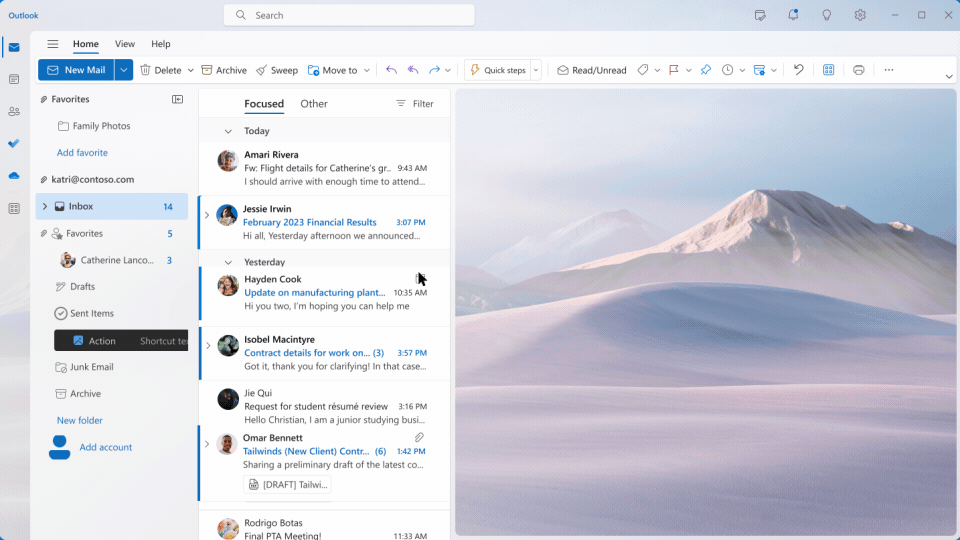 Additionally, Copilot for Teams lets you get the most out of your meetings by providing real-time summaries of key points, highlighting areas of agreement or disagreement, and suggesting tasks as needed.
Uplevel Your Skills
Are you looking to improve your skills? Copilot has you covered. It helps you enhance your existing skills and learn new things quickly. Most people use only a few commands from the thousands available across Microsoft 365.
However, with Copilot, you can unlock all these features using everyday language.
And this is just the beginning. Copilot is set to revolutionize how we work with AI and how AI works with us. It's a new way of working that will give you an edge over your competition.
Microsoft 365 Copilot: Enterprise-Level AI
Microsoft is uniquely positioned to provide advanced AI capabilities for enterprise applications with the Copilot System. This goes beyond merely integrating OpenAI's ChatGPT into Microsoft 365.
It's like having a skilled conductor working in the background, bringing together the power of large language models (LLMs), such as GPT-4, with Microsoft 365 apps and your company's data. And all of this is easily accessible to everyone using simple language.
365 Copilot Focuses on YOUR Business Data
To achieve maximum productivity with AI-powered Language Models (LLMs), it is essential to have a solid foundation of business data. LLMs are trained on a large but limited amount of data. However, they can truly shine when securely connected to your business data.
Copilot gives accurate and relevant answers based on your business content and context, aligning your work with your goals.
Microsoft's Approach to Security, Compliance, and Privacy
Microsoft prioritizes security, compliance, and privacy. Their AI-powered tool easily integrates into Microsoft 365 and automatically follows all the security, compliance, and privacy policies and processes set up by your organization.
With features such as multifactor authentication, compliance boundaries, and privacy protections, you can trust Microsoft to provide a reliable and secure AI-powered solution.
Microsoft 365 Copilot: Built to Protect Tenant, Group & Individual Data
We understand that you may be worried about data leakage. As a result, Microsoft assures Copilot does not train on your tenant data or your prompts. Their permissions model, which has existed for a long time, ensures that data will not leak across user groups within your tenant.
Copilot shows only data you can access and uses secure, tried-and-tested technology to protect your data.
Integrated into the Apps Millions Use Every Day
Copilot integrates into popular productivity apps like Word, Excel, PowerPoint, Outlook, and Teams, making it easier for millions of users. This integration ensures a consistent and intuitive user experience across all these apps. It means that Copilot will look and behave in the same way whether you are using it in Teams or Outlook.
Designed to Learn New Skills
Microsoft 365 Copilot is a versatile tool that enhances productivity by creating, summarizing, analyzing, collaborating, and automating tasks based on your business needs. However, It is not limited to these functions; it has many other features that make it a multilingual translator, helping to turn a Word document into a PowerPoint presentation.
As Copilot continues to learn more about different areas and processes, it will be able to perform even more complex tasks, making it an indispensable tool for businesses.
Committed to Building Responsibly
Microsoft is committed to building AI the right way. Therefore, they use AI principles and Responsible AI Standards based on years of research on AI and privacy-focused machine learning.
Microsoft 365 Copilot Release Date and Pricing
Currently, Microsoft is testing the product with small groups of customers. We will soon share more information about pricing and licensing. To stay up-to-date with the latest developments, subscribe to our newsletter at the bottom of this page.
Microsoft 365 Copilot | Conclusion
We're excited for Copilot to come to our suite of Microsoft Apps, and we hope you are, too!
By leveraging the power of AI through tools like Copilot, we can simplify many tasks that were once tedious or time-consuming. As a result, you can focus on what requires your expertise. To improve your productivity, embrace Microsoft 365 Copilot. By doing so, you can let it become an invaluable part of your work routine.