Do More with Your Business Communication Solutions
Clear voice and video calling
Integrated with productivity apps
Cost-effective and consistent
Simple and scalable
Enterprise-grade experience

Enable collaboration anywhere

Provide your employees with the necessary tools to concentrate, communicate effectively, and remain productive from any location.
Will Microsoft Teams Work for My Business?
Yes! Microsoft Teams caters to businesses of all sizes and is suitable for both in-office and remote teams. You can customize this versatile solution to meet the unique communication needs of your business.
Reliable Business Communication Solution without the expense
Besides its communication and teamwork capabilities, Microsoft Teams also offers a cloud-based phone system to replace traditional business phone systems. With its straightforward configuration and reduced expenses, Microsoft Teams offers a dependable and economical substitute to traditional business systems.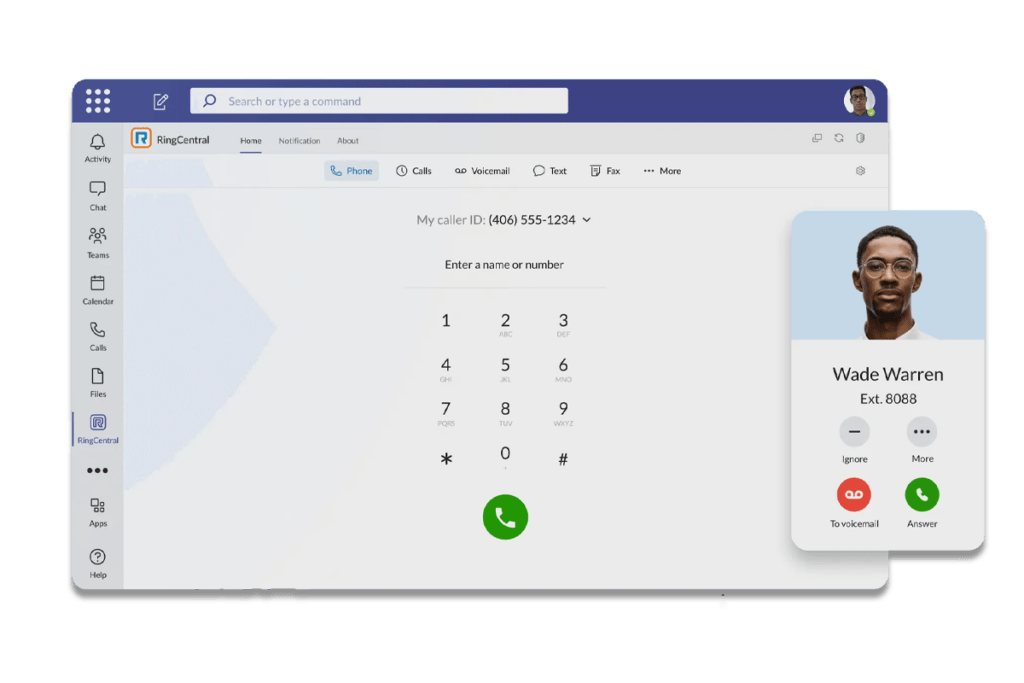 Quickly answer and route calls.
Define the parameters for automatically answering and routing calls.
Establish call queues
Customize the way you receive calls by setting up personalized greetings and background music for callers on hold.
Use Cloud Voicemail
Easily assign phone systems and calling plan licenses to people and set up their voicemail.
Watch Microsoft Teams Demo
AtNetPlus Business Communication Solutions Overview Video
What is the pricing structure of Microsoft Teams?
Microsoft Teams determines its pricing structure based on the number of users who will require access to the platform. Microsoft offers a range of plans that cater to businesses of all sizes and budgets.
For more information regarding the pricing of Microsoft Teams, please contact us here.
Effective Business Communication Solutions with AtNetPlus & Microsoft
At AtNetPlus, we understand that effective communication is vital to the success of any business. That's why we provide Microsoft Teams as a comprehensive business communication solution that is reliable and easy to use. We offer support and guidance to help you set up and use Microsoft Teams effectively to meet your business needs.
So why wait? To learn more about how Microsoft Teams can transform your business communication and improve your team's productivity, contact us here.
Similar Services
Our IT services are designed with years of experience serving Northeast Ohio businesses.